Finding Charles Darwin in our Neighbourhood!
12 July 2019
To accommodate our growth and give us more access to useful support services – legal and financial advice, mentoring, venture capital etc. we recently moved from our original Kings Cross office to a new co-working space.
We've moved into space in Gower Street, in London's "Knowledge Quarter". Bloomsbury is home to many of London University's constituent colleges, including world-class and renowned institutions like UCL, Birkbeck College, SOAS and the School of Hygiene and Tropical Medicine.
Bloomsbury, as it turns out, was home to some exceedingly illustrious and fascinating neighbours, all of whom have made a significant historical impact. We thought it'd be fun to highlight some of them in this new blog series.
BLUE PLAQUES
Blue plaques are a London institution. They celebrate great figures of the past and the buildings that they inhabited. The Blue Plaques scheme has been run by English Heritage since 1986 and there are over 760 in London.
The Bloomsbury area has been home to many famous and historically significant people in the past. The map below shows just how many are clustered around our neighbourhood.
https://www.english-heritage.org.uk/visit/blue-plaques/#?pageBP=1&sizeBP=12&borBP=0&keyBP=gower%20street&catBP=0
We thought it would be interesting to start our series with Charles Darwin (1809-1882)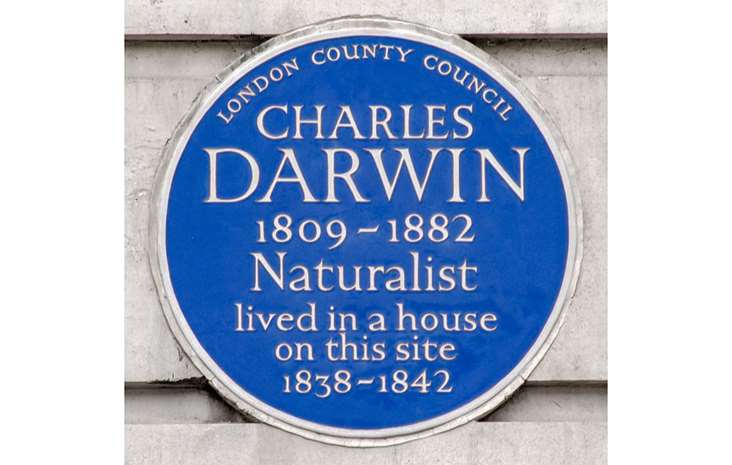 A Blue Plaque was erected in 1961 by the then London County Council at Biological Sciences Building, University College, (site of 110) Gower Street, Bloomsbury, London, WC1E 6BT, London Borough of Camden
Darwin hardly needs any introduction. He is noted for his work on the Origin of the Species and Natural Selection. New Scientist magazine has described Darwin as "one of the most influential figures in human history" – his Wikipedia entry makes for a fascinating coffee break read.
But did you know of his connection to Artificial Intelligence? To be honest, neither did we until we came across this article "Researchers are using Darwin's theories to evolve AI, so only the strongest algorithms survive"
Well worth a read .. https://qz.com/933695/researchers-are-using-darwins-theories-to-evolve-ai-so-only-the-strongest-algorithms-survive/
It's true, though. Even in the short evolution of the AI behind Codeit – we have seen the algorithms evolve and improve and it's doubtless true that this will continue!
---
---
Back to Blog